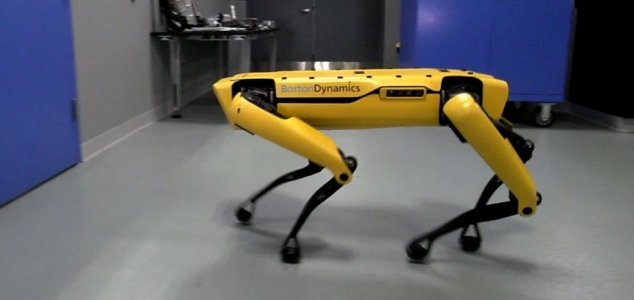 Best to keep your doors locked when this thing is around.

Image Credit: YouTube / Boston Dynamics
The firm's dog-like SpotMini robot is now able to use its robotic arm to turn handles and hold doors open.
The latest version of the robot, which was revealed back in November, has now received another upgrade enabling it to perform a common task that most of us take for granted.
In a new video released this week, a SpotMini with a robotic arm can be seen not only turning the handle and opening a door but also holding it open for another robot to walk through.
The process may seem trivial, but to program a robot to not only recognize what a door is but to also physically manipulate the handle, open the door and then walk through it is really quite impressive.
Exactly what Boston Dynamics intends to do with these robots however remains unclear.
Source: Tech Radar | Comments (16)
Tags: Boston Dynamics, Robot