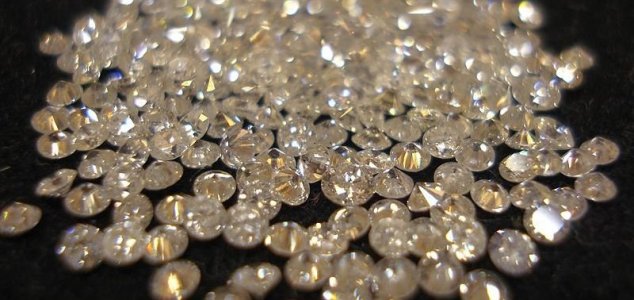 Diamonds can yield clues about the Earth's interior.

Image Credit: CC BY-SA 2.0 Swamibu
A tiny diamond has been found to contain a type of mineral that has, until now, never been seen in nature.
Known as calcium silicate perovskite (CaSiO3), the mineral was found inside a diamond excavated from South Africa's Cullinan mine, which is famous for the discovery of the world's largest diamond.
What makes the mineral so unusual is the fact that this is the first observable evidence of its existence in nature ever found, despite the fact that it is believed to be quite common deep inside the mantle.
While this particular diamond was found less than 1km down, scientists believe that it would have originally formed as far as 700km beneath the surface of the Eath.
"Nobody has ever managed to keep this mineral stable at the Earth's surface," said study co-author Graham Pearson. "The only possible way of preserving this mineral at the Earth's surface is when it's trapped in an unyielding container like a diamond."
Its discovery is helping scientists to better understand what lies deep down beneath our feet.
"We have this image of what we think is down there, but there's nothing like having a piece of this material in your hand," said Pearson.
Source: Live Science | Comments (5)
Tags: Diamond