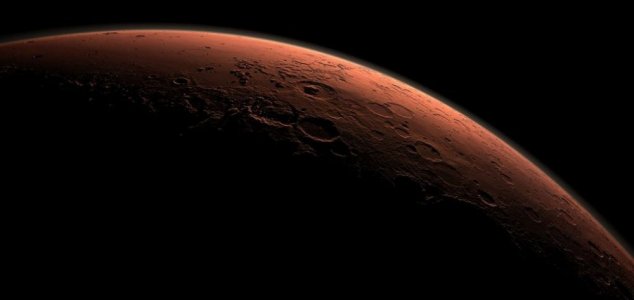 Mars... the discovery of a lifetime ?

Image Credit: NASA/JPL-Caltech
One astronomer was left red-faced this week after he mistook the planet Mars for an undiscovered star.
Peter Dunsby, a cosmology professor at the University of Cape Town, recently submitted what he thought was a potentially ground-breaking new discovery to the Astronomer's Telegram - a service that reports on all the latest news in the world of astronomy.
Believing that he had identified a previously undiscovered star, Dunsby was understandably disappointed when it turned out that what he had actually discovered was the planet Mars.
The Astronomer's Telegram was later forced to apologize to its readers over the incident and offered a tongue-in-cheek congratulations to Dunsby for discovering the Red Planet.
"Lesson for today," the astronomer replied. "Check, check, triple check and then check some more."
It's currently unclear who actually did discover Mars, however Copernicus was the first person to suggest that it may be a planet and Galileo was the first to observe it through a telescope in 1609.
Sadly, it seems that Dunsby was quite a few centuries too late.
Source: Tech Times | Comments (9)
Tags: Mars