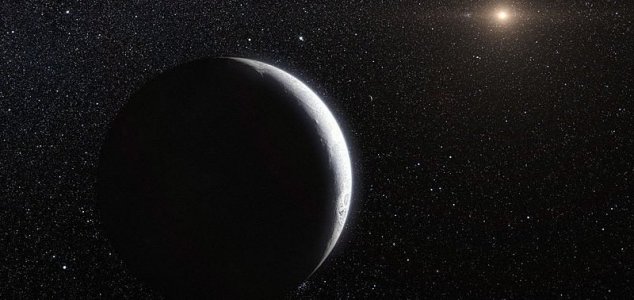 There is no evidence of a planet Nibiru.

Image Credit: CC BY 4.0 ESO/L. Calcada
Warnings of another end of the world scenario involving the planet Nibiru have been doing the rounds this week.
According to reports, a pair of planetary alignments involving the non-existent planet will signal the beginning of the biblical Rapture on April 23 and bring about the end of life as we know it.
Interest in Nibiru, which has been connected to various doomsday prophecies over the last two decades, began in 1995 after Nancy Lieder, founder of the website ZetaTalk, claimed that extraterrestrials from the Zeta Reticuli star system had warned her of an impending collision.
Since then there have been multiple 'doomsdays' involving Nibiru, but as evidenced by the fact that we are still here to talk about it, every single one of these has turned out to be bogus.
There is absolutely no reason at all to believe that this time will be any different.
"The story of Nibiru has been around for years (as has the 'days of darkness' tale) and is periodically recycled into new apocalyptic fables," NASA wrote.
"Nibiru and other stories about wayward planets are an internet hoax."
"There is no factual basis for these claims."
Source: Space.com | Comments (38)
Tags: Nibiru, Earth, Doomsday