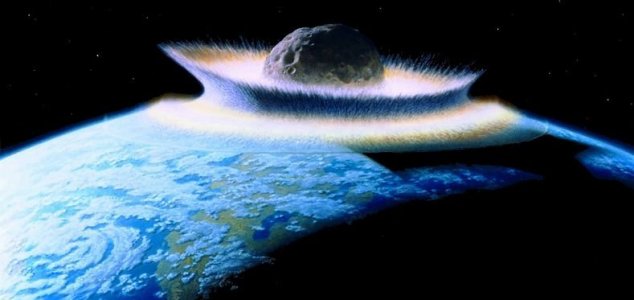 Doomsday theories have been rife over the last few years.

Image Credit: NASA/Don Davis
Astrophysicist David Morrison has been repeatedly explaining to people that Nibiru doesn't exist for years.
Interest in Nibiru, which has been connected to various doomsday prophecies over the last two decades, began in 1995 after Nancy Lieder, founder of the website ZetaTalk, claimed that extraterrestrials from the Zeta Reticuli star system had warned her of an impending collision.
Since then there have been multiple 'doomsdays' involving Nibiru, but as evidenced by the fact that we are still here to talk about it, every single one of these has turned out to be bogus.
For NASA's David Morrison however, who has long fielded questions on the topic, the whole idea of a mysterious planet suddenly turning up and colliding with the Earth is starting to wear a bit thin.
"I assumed that Nibiru was the sort of Internet rumor that would quickly pass," he said back in 2008.
"I now receive at least one question per day, ranging from anguished ('I can't sleep; I am really scared; I don't want to die') to the abusive ('Why are you lying; you are putting my family at risk; if NASA denies it then it must be true.')"
After he was asked about it again this week during an appearance on the SETI podcast, he said:
"You're asking me for a logical explanation of a totally illogical idea. There is no such planet, there never has been, and presumably there never will be - but it keeps popping up over and over."
Source: Washington Post | Comments (53)
Tags: Nibiru, Earth, Doomsday