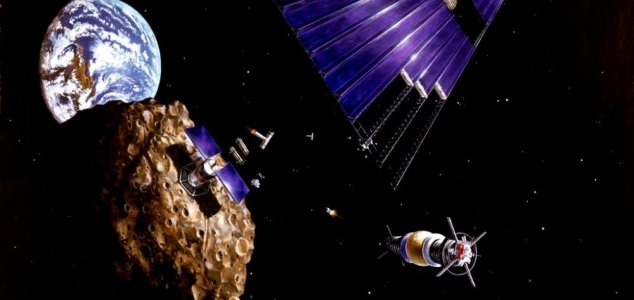 There's a vast amount of money to be made in space.

Image Credit: NASA/Denise Watt
According to Goldman Sachs, asteroid mining has the potential to produce the world's first trillionaires.
The asteroids that pass us by on a regular basis might not seem particularly valuable, but inside many of these spacefaring rocks there lies a fortune in gold, platinum and other minerals that could actually make space mining an extremely viable commercial venture.
Last year, investment banking firm Goldman Sachs published a 98-page report advocating asteroid mining as a potentially lucrative money-making opportunity for those willing to make the investment.
"While the psychological barrier to mining asteroids is high, the actual financial and technological barriers are far lower," wrote aerospace and materials analyst Noah Poponak.
"Prospecting probes can likely be built for tens of millions of dollars each and Caltech has suggested an asteroid-grabbing spacecraft could cost $2.6 billion."
Professor Michio Kaku has also commented on the opportunities of asteroid mining, noting that asteroids are essentially "a flying gold mine in outer space" filled with valuable resources.
Given that a single 3,000ft asteroid could contain as much as $5.4 trillion worth of platinum, anyone who succeeds in tapping in to this plentiful new resource could become very wealthy indeed.
We may even see an asteroid 'gold rush' take place within the not-too-distant future.
Source: Inquisitr.com | Comments (7)
Tags: Asteroid Mining