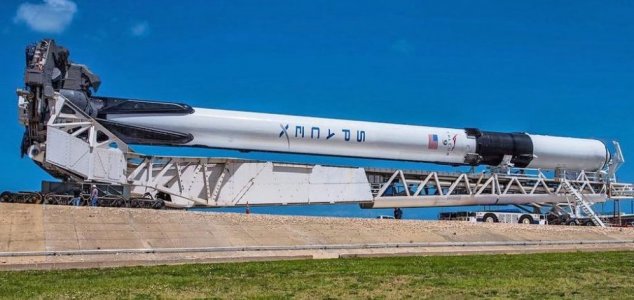 The latest version of the Falcon 9 will be used to transport astronauts.

Image Credit: SpaceX / Elon Musk
The new 'Block 5' Falcon 9 was used to successfully place a Bangladeshi satellite in to orbit yesterday.
The rocket, which launched from Kennedy Space Center's historic pad 39A, is a more reusable, higher-thrust version of the private space firm's tried and tested Falcon 9 design.
The goal is to eventually use the new model to carry astronauts up to the International Space Station.
Yesterday's launch, which carried the French-built Bangabandhu 1 communications satellite in to space for the Bangladesh Telecommunication Regulatory Commission, went without a hitch.
The booster stage of the rocket also successfully landed on a sea-going drone ship, marking the 25th time that SpaceX has managed to retrieve one of its boosters intact after a launch.
Engineers will now be keen to disassemble the new booster and see how it performed.
"We are going to be very rigorous in taking this rocket apart and confirming our design assumptions to be confident that it is indeed able to be reused without being taken apart," said Elon Musk.
"Ironically, we need to take it apart to confirm that it does not need to be taken apart. So this rocket probably won't re-fly for a couple of months."
Source: Spaceflight Now | Comments (6)
Tags: SpaceX, Falcon