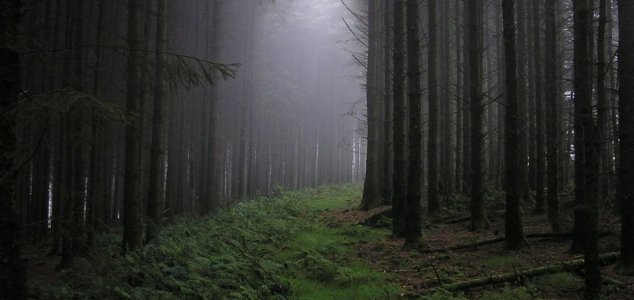 Is there a mysterious creature lurking in the forests of England ?

Image Credit: CC 2.0 Ashley Chile Baz
A train passenger traveling from Exeter to Bristol claimed to have seen a 'Bigfoot-like creature' in a nearby field.
The peculiar sighting was detailed in a report to the British Bigfoot Sightings group who collect and analyze reports of hairy ape-creatures from across the British Isles.
According to the witness, there were only around a dozen people on the train at the time.
"About ten miles from Bristol we were travelling through an area and in the fields to my right I saw something large in the middle of the field walking, it was walking kind of hunched over, and all I could tell you was it was a black figure," he wrote.
"At a guess I would've said it was 70 to 100 meters away from the train."
"I was watching the way the 'thing' was walking, almost towards the side of the field, it was edged right up to the hedgerow as if to walk alongside the hedge itself, almost like it was using the hedge for cover. To my eye whatever it was seemed to take massive strides."
A quick glance around the carriage revealed that nobody else had spotted the creature.
"I would imagine five to ten seconds was all I saw it for," he said.
"I'm 100 per cent sure what I saw was the English Bigfoot - and what makes me so confident is the way it walked, with slightly bent legs, long strides but a graceful fluid walking motion."
Source: Devon Live | Comments (24)
Similar stories based on this topic:
Tags: Bigfoot