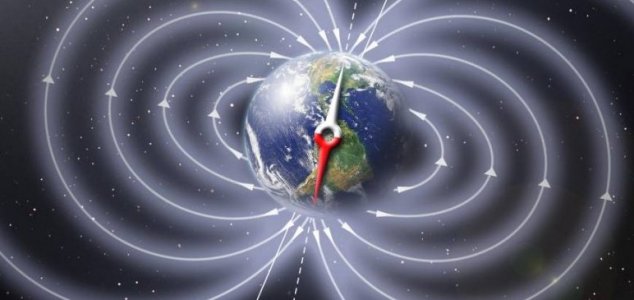 Fortunately, it does not look as though the field will flip anytime soon.

Image Credit: NASA / Peter Reid
In recent years, the magnetic field that surrounds and protects our planet has been gradually weakening.
A complete reversal of the field has happened several times before, with the last known instance occurring somewhere around 780,000 years ago.
The most recent changes had prompted suggestions that we could be in for another field reversal relatively soon, but now a new study has determined that this is actually quite unlikely.
As it turns out, today's field patterns match those that existed 49,000 years ago and 46,000 years ago when the magnetic field simply wobbled, but did not actually flip over completely.
While even a wobble can have some consequences (such as more intense solar storms), the disruption caused would be much less than if there was a total field reversal.
"There has been speculation that we are about to experience a magnetic polar reversal or excursion," said geomagnetism expert Professor Richard Holme from the University of Liverpool.
"However, by studying the two most recent excursion events, we show that neither bear resemblance to current changes in the geomagnetic field and therefore it is probably unlikely that such an event is about to happen."
"Our research suggests instead that the current weakened field will recover without such an extreme event, and therefore is unlikely to reverse."
Source: Live Science | Comments (17)
Similar stories based on this topic:
Tags: Magnetic Field, Earth