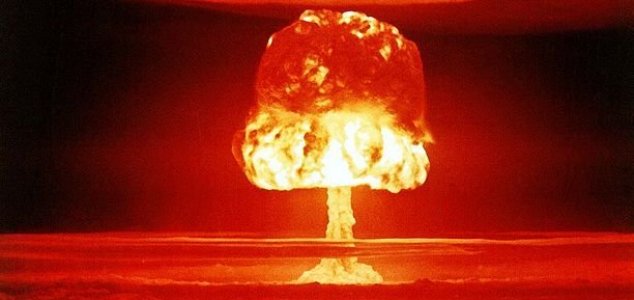 The absorption of radiation was far worse than anticipated.

Image Credit: US Department of Energy
The 'Little Boy' nuclear bomb dropped on Hiroshima in 1945 ended the lives of tens of thousands of civilians.
In a new study, scientists analyzed the jawbone of an individual who was unfortunate enough to be less than a mile from the bomb's hypocenter on Aug. 6, 1945.
It is the first time that the bones of the victims have been used to measure the amount of radiation absorbed during the attack. Previous studies had focused on other aspects of the bomb's effects.
The researchers revealed that the jawbone had absorbed a total of 9.46 grays (joules of radiation energy per kilogram of matter) - almost double the lethal dose.
"About half that dose, or 5 Gy, is fatal if the entire body is exposed to it," said study leader Professor Oswaldo Baffa from the University of Sao Paulo.
The discovery was made using a technique known as electron spin resonance spectroscopy.
"Currently, there's renewed interest in this kind of methodology due to the risk of terrorist attacks in countries like the United States," said Baffa.
"Imagine someone in New York planting an ordinary bomb with a small amount of radioactive material stuck to the explosive. Techniques like this can help identify who has been exposed to radioactive fallout and needs treatment."
Source: Live Science | Comments (17)
Tags: Hiroshima, Nuclear Bomb