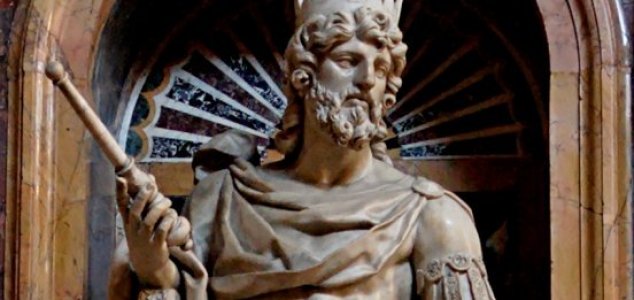 Did King David actually exist ?

Image Credit: PD - Jastrow
The ruins of a city dating back 3,000 years have rekindled the debate over whether King David actually existed.
The city, which was discovered in Judean Shephelah to the east of the Hebron hills, is thought by some archaeologists to be the Canaanite city of Eglon.
Radiocarbon dating carried out on samples taken from the floors and foundations of the settlement have also confirmed that the ruins date back to 1000 BC - the time of the Biblical King David.
"As the excavators themselves confess, this isn't evidence of the existence of David," said Francesca Stavrakopoulou, a professor of ancient religion at the University of Exeter. "It's the Bible that credits David and Solomon with the formation of a kingdom in the land of Canaan, not archaeology."
The discovery has, however, rekindled the debate over whether or not he was a real person.
"We, of course, did not find any artefacts that said 'King David' or 'King Solomon' but we discovered at the site signs of a social transformation the region underwent," said dig director Avraham Faust.
"This seems to indicate that the inspiration or cause for the transformations are to be sought in the highland. The association with David is not based on any archaeological evidence but on circumstantial grounds only."
"Since the source of the change seems to be in the highlands, and since it took place at the time when David was supposed to have existed, the link is plausible."
Source: Breaking Isreal News | Comments (5)
Tags: King David, Israel