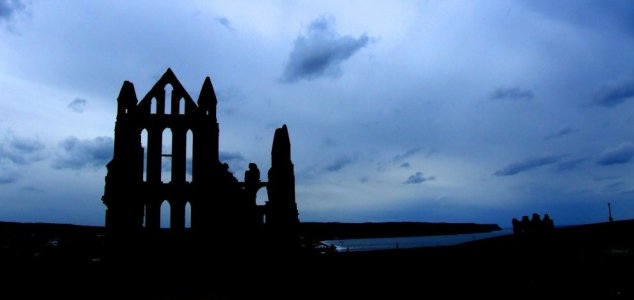 Many people believe that they have seen a ghost.

Image Credit: sxc.hu
Mark Egerton from Southhoe, England, has spent more than four decades investigating the paranormal.
"I think the really interesting thing about the paranormal is everybody has a slight affinity with it," he said. "If you ask the people who you trust the most, near enough every one of them will have experienced something which they can't explain."
Egerton's first experience with the unexplained happened back in 1977 when he was just 15.
"One day, I biked to my friend David's house in a small village called Midloe and when I got there I parked my bike in the old washroom, which was at the time being used for storage," he recalls.
"It had always been the darkest room in the house but it was by no means scary. As I was leaving I felt an unpleasant freezing chill. It didn't last long but when I looked over to my right, I saw what I believed to be the figure of a monk stood by some old baker's ovens."
He later learned that the building had once been owned by an abbey.
"If I'd have known the history of the farmhouse beforehand, I could have quite easily convinced myself it was just my mind playing tricks on me," he said. "However, I was just a young lad and the only thing I knew about the place was that it was a very old farmhouse."
For Egerton, the experience was ultimately a personal one and with no evidence to back up what he had seen, he found it difficult to convince others that he had witnessed something out of the ordinary.
"When I went home that night and told my parents about what I'd seen they were very dismissive and told me to 'stop being so daft and forget about it'," he said.
"Luckily for me, my... aunt Marilyn and her husband Trevor Kenward did believe me."
Source: Cambridge News | Comments (0)
Tags: Ghost, Paranormal