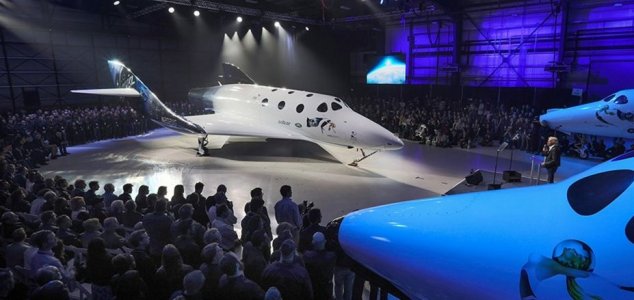 It won't be long now.

Image Credit: YouTube / Virgin Galactic
The Virgin Galactic founder is aiming to be a passenger aboard the first commercial launch of SpaceShipTwo.
It's been a bumpy few years for Virgin Galactic, especially with the loss of its original SpaceShipTwo in October 2014 - an accident that not only claimed the life of a pilot, but also cast doubt on whether the company's lofty goal of carrying tourists in to space would ever happen at all.
Now though, following the success of SpaceShipTwo's successor 'VSS Unity', it is looking as though commercial flights will be happening within the next twelve months.
Among those signed up for the first official passenger spaceflight is the company's founder Sir Richard Branson who has been undergoing special training to prepare himself for the trip.
"We're talking about months away, not years away - so it's close," he told the BBC. "There are exciting times ahead. I'm going for astronaut training; I'm going for fitness training, centrifuge and other training, so that my body will hopefully cope well when I go to space."
Virgin Galactic is not the only company hoping to launch passengers in to space in the near future - Amazon founder Jeff Bezos is also hoping to do something similar with his firm Blue Origin.
"I think we're both neck and neck as to who will put people into space first," said Branson.
"Ultimately, we have to do it safely. It's more a race with ourselves to make sure we have the craft that are safe to put people up there."
Source: BBC News | Comments (8)
Similar stories based on this topic:
Tags: Virgin Galactic, SpaceShipTwo