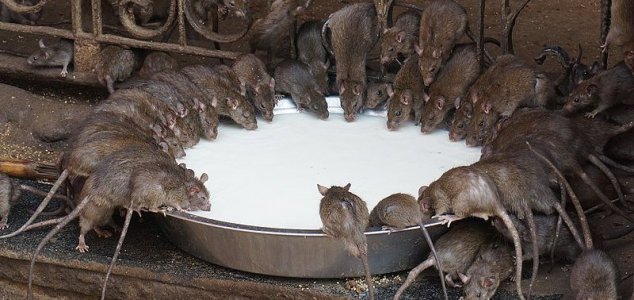 Rats are a common nuisance across the world.

Image Credit: CC BY-SA 4.0 Reeturajesh
Up to a dozen islands off the far north coast of Queensland have now been closed to the public.
The invasive rodents, which made their way to the islands either by stowing away on boats or by 'rafting' over on logs, are thought to pose a significant danger to local nesting bird species.
To tackle the problem, the Queensland Parks and Wildlife Service will be engaging in a three-week aerial baiting program targeting both the Frankland Islands and Northern Barnard Islands.
"They cause major extinctions and a decline in island biodiversity around the world, and we certainly know on our Australian islands they have a huge impact on nesting seabirds," said ranger Warrick Armstrong. "They are damaging seabird eggs, eating hatchlings."
"We also have a lot of visitors to campgrounds, so there's a risk of disease."
The species of rat in question - Rattus rattus - originated in the Indian sub-continent before spreading across the entire globe and is now considered to be a major pest.
"They are noticeable," said Armstrong. "There are signs of them, scats and droppings and tracks along the high-tide mark where they are foraging."
"They are gnawing on the native cabbage to get moisture because some of these islands don't have their own water source."
Source: ABC.net.au | Comments (4)
Tags: Australia, Rats