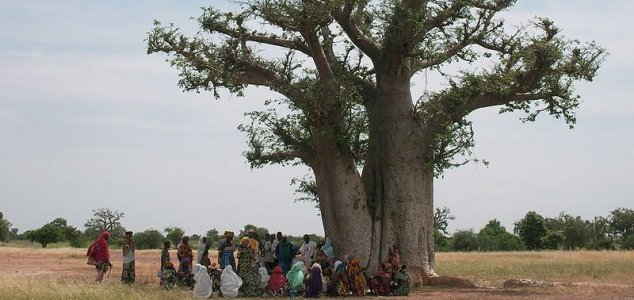 Baobab trees can grow to enormous sizes.

Image Credit: CC BY-SA 2.0 ACEI Cheung
Several of the trees, which date back thousands of years, have abruptly died off within the last decade.
Scientists have been struggling to determine why the baobab trees, which can grow to the width of a bus and are so old that they were alive during the time of the ancient Greeks, have now perished.
The most likely explanation is that they have fallen victim to the effects of climate change.
"We report that nine of the 13 oldest... individuals have died, or at least their oldest parts/stems have collapsed and died, over the past 12 years," the researchers wrote.
"It is definitely shocking and dramatic to experience during our lifetime the demise of so many trees with millennial ages."
"[We] suspect that the demise of monumental baobabs may be associated at least in part with significant modifications of climate conditions that affect southern Africa in particular."
Baobab trees can live for up to 3,000 years and a single trunk can shelter up to 40 people.
With only a few of the largest and oldest baobab trees still remaining in Africa, getting to the bottom of the mystery of what is killing them will now be of the utmost importance.
Source: Phys.org | Comments (13)
Tags: Baobab, Trees