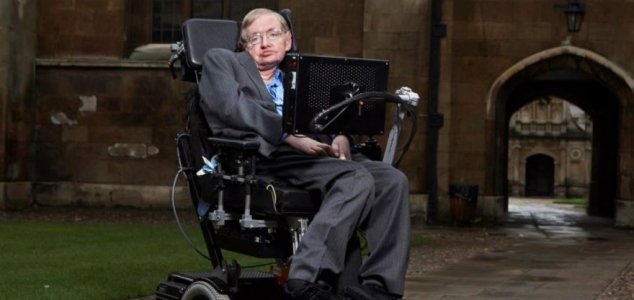 Hawking was born on January 8th, 1942.

Image Credit: CC BY 2.0 Lwp Kommunikacio / Flickr
Upon first being diagnosed with motor neurone disease at 21, Hawking was given a mere 2 years to live.
Recognized around the world as both a scientific genius and pop-culture figure, Hawking's work in the field of cosmology, as well as his distinctive computer-generated voice, have made him one of the most respected and recognizable people on the face of the planet.
Having suffered from amyotrophic lateral sclerosis (ALS) for almost his entire adult life, Hawking has remained confined to a wheelchair for decades, but this hasn't stopped him from giving lectures, writing papers and making various appearances on documentaries and television shows.
His work on black holes and cosmology has also earned him a plethora of scientific accolades, as has his best-selling book
'A Brief History of Time'
, which has sold more than 10 million copies.
"My goal is simple," he was quoted as saying in '
Stephen Hawking's Universe
'.
"It is a complete understanding of the universe, why it is as it is and why it exists at all."
Source: Live Science | Comments (7)
Similar stories based on this topic:
Tags: Stephen Hawking