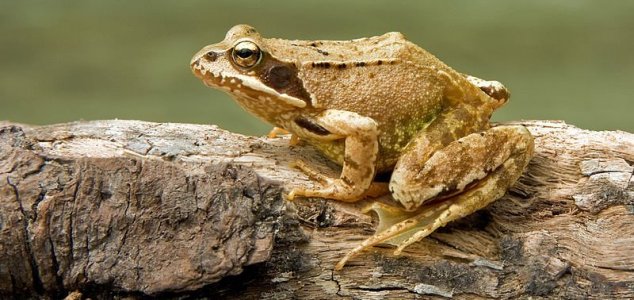 Frogs have been around for hundreds of millions of years.

Image Credit: CC BY-SA 2.5 Richard Bartz
Scientists have discovered the oldest known frog specimens within pieces of fossilized tree sap.
Frogs are believed to have emerged somewhere around 200 million years ago and this latest find suggests that they were occupying swampy forest regions up to 100 million years ago.
"Frogs are common animals to encounter in the wet tropical forests of today, and easily more than a third of the nearly 7,000 species of frogs live in these wet forests," said study co-author David C. Blackburn from the Florida Museum of Natural History.
"But being small and living in a tropical forest also means that your likelihood of ending up in the fossil record is pretty low."
The amber containing the four frogs was recovered from a deposit in northern Myanmar (Burma).
"The forests in which this amber formed was probably a wet tropical forest with freshwater streams or ponds and located somewhere near the beach," said Blackburn.
"We know this through the diversity of invertebrates and plants found in other pieces of amber. In many ways, this tropical ecosystem seems to resemble wet tropical forests that we have today."
Source: Gizmodo | Comments (1)
Tags: Frog, Amber