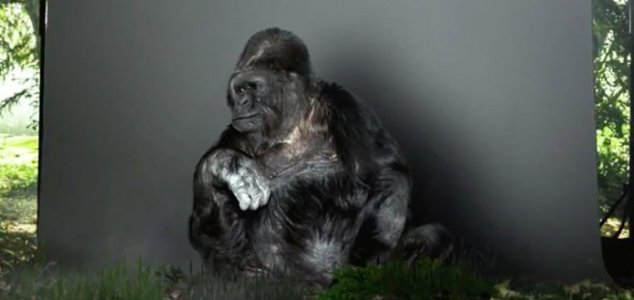 Koko bridged the divide between man and ape.

Image Credit: YouTube / The Gorilla Foundation
A gentle gorilla who famously mastered sign language and understood 2,000 words has sadly passed away.
Arguably the best known member of her species in the world, Koko was a female western lowland gorilla who over the last 46 years had shown just how similar humans are to our primate cousins.
Trained from a young age by Francine "Penny" Patterson, Koko's communication skills were only equivalent to that of a human child but were nonetheless highly impressive for an ape.
Her remarkable talents, coupled with her gentle demeanour, made her famous across the world.
"Koko touched the lives of millions as an ambassador for all gorillas and an icon for interspecies communication and empathy," the Gorilla Foundation wrote in a press release.
"She was beloved and will be deeply missed."
Source: BBC News | Comments (16)
Tags: Koko, Gorilla