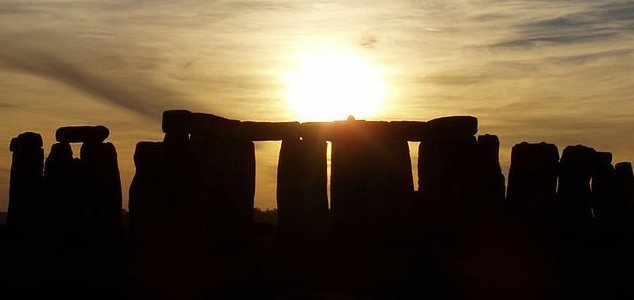 The builders of Stonehenge were skilled mathematicians.

Image Credit: CC BY-SA 2.5 Jeffrey Pfau
The neolithic monument's builders had used Pythagoras' theorem 2,000 years before Pythagoras was even born.
The startling discovery has been revealed in a new book published to coincide with the summer solstice - a date of particular significance for both Stonehenge and its builders.
Pythagoras' theorem, which has been used for thousands of years, states that in a right-angled triangle, the square of the hypotenuse is equal to the sum of the squares of the other two sides.
According to the book's authors, four sarsen stones set up as far back as 2750 BC represent the most convincing evidence yet that the monument's neolithic builders understood this concept thousands of years before Pythagoras himself had even been born.
The four stones, when split in half diagonally, happen to form a perfect Pythagorean 5:12:13 triangle, while the eight lines radiating from these shapes align perfectly with the solstices and equinoxes.
"People often think of our ancestors as rough cavemen but they were also sophisticated astronomers," said contributor and editor John Matineau.
"They were applying Pythagorean geometry over 2000 years before Pythagoras was born."
"We see triangles and double squares used which are simple versions of Pythagorean geometry. And then we have this synthesis on different sites of solar and lunar numbers."
Source: Telegraph | Comments (14)
Tags: Pythagoras, Stonehenge