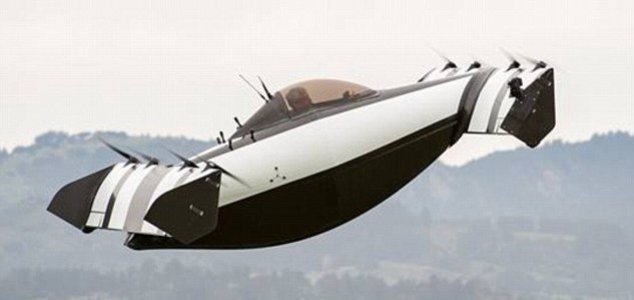 Would you get in to one of these ?

Image Credit: Opener / BlackFly
Named BlackFly, the new aerial vehicle doesn't require a pilot's license and will cost the same as a typical SUV.
Developed by Palo Alto-based firm Opener, the vehicle has been designed to be both affordable and easy to use so that it can be flown by just about anyone, not just experienced pilots.
Described as more of a human-carrying drone than a flying car due to its inability to drive on the ground, BlackFly is nonetheless an impressive entry in the ever-burgeoning line-up of futuristic manned aerial vehicles currently in development by companies all over the world.
"You have total command of three-dimensional space," said Opener's chief executive Marcus Leng. "When you press the thumb-stick to climb, you have absolute full control. When you stop in the middle of the air and go off the joystick, the aircraft freezes."
"And when I say freezes... it literally freezes in the air."
In addition to accommodating a human pilot, the vehicle can even fly autonomously as well.
"Watching BlackFly take flight just blew me away," said Darren Pleasance, director of the US Experimental Aircraft Association. "I've never seen anything like it."
Source: BBC News | Comments (18)
Tags: Flying Car, BlackFly