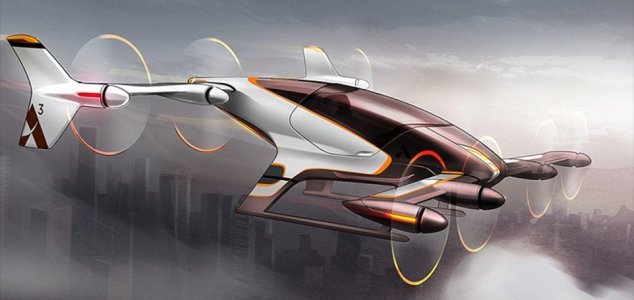 Flying passenger drones could become commonplace in the future.

Image Credit: Airbus
The autonomous flying passenger drone has taken to the skies for the first time at a test site in Oregon.
Developed by aerospace giant Airbus, the futuristic vehicle is a full-scale electric vertical take-off and landing (VTOL) craft designed to provide commuters with a cost-effective alternative to cars or trains.
This latest test, which was conducted at the Pendleton Unmanned Aerial Systems Range, saw the Vahana reach a height of 16ft for approximately 53 seconds before touching down safely.
Eventually, the vehicle will be able to travel up to 50 miles at four times the speed of road traffic.
"In just under two years, Vahana took a concept sketch on a napkin and built a full-scale, self-piloted aircraft that has successfully completed its first flight," said project executive Zach Lovering.
It is hoped that in the future, flying vehicles such as this will provide many different services ranging from hauling cargo to carrying out search and rescue operations.
Source: CNBC | Comments (5)
Tags: Vahana, Flying Car, Drone