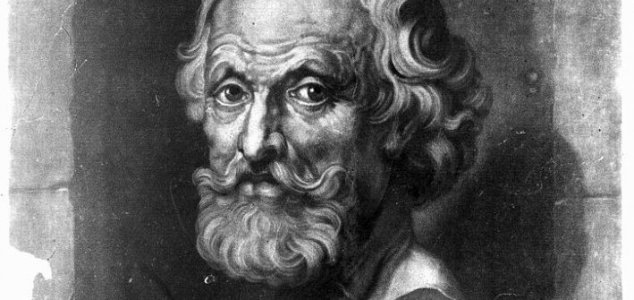 The Roman physician Galen is thought to have written the text.

Image Credit: CC BY 4.0 Wellcome Images
Researchers have finally succeeded in deciphering an ancient papyrus with mirror writing on both sides.
The text is one of 65 documents that make up the Basel Papyrus Collection which was originally acquired by the University of Basel in Switzerland over 100 years ago.
What makes this particular document so mysterious is the fact that it has mirror writing on both sides, making it extremely challenging to decipher without the benefits of modern technology.
It wasn't until the Basel Digital Humanities Lab was able to use ultraviolet and infrared imaging on the papyrus that it was revealed to consist of not one, but several layers glued together.
By carefully separating the sheets, it was possible to determine that the document is actually an ancient medical text that researchers believe was written by the famed Roman physician Galen.
"This is a sensational discovery," said Sabine Huebner, a professor of ancient history.
"The majority of papyri are documents such as letters, contracts and receipts. This is a literary text, however, and they are vastly more valuable."
"We can now say that it's a medical text from late antiquity that describes the phenomenon of 'hysterical apnea'."
Source: Heritage Daily | Comments (4)
Tags: Papyrus