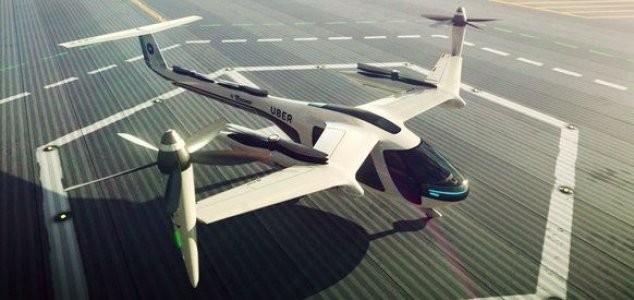 Will we one day be heading to work in one of these ?

Image Credit: Uber
The ride-hailing giant is reportedly working with NASA to develop a traffic signal system for flying cars.
In a press release, Uber explained that the endeavour is part of the company's "vision to enable customers in the future to push a button and get a high-speed flight in and around cities."
The firm's futuristic flying taxi service is expected to be launched in Los Angeles by the year 2020.
"Technology will allow LA residents to literally fly over the city's historically bad traffic," said Uber Chief Product Officer Jeff Holden.
Not everyone however is convinced that flying taxis will revolutionize transportation.
"Flying autonomous vehicle technology is developing rapidly, but it's likely to be more disruptive than transformational," said technology research analysts Kimberly Harris-Ferrante and Michael Ramsey.
"High costs, safety concerns and regulatory burdens are likely to limit the use of this overhyped technology."
Source: Independent | Comments (11)
Tags: Uber, Flying Cars