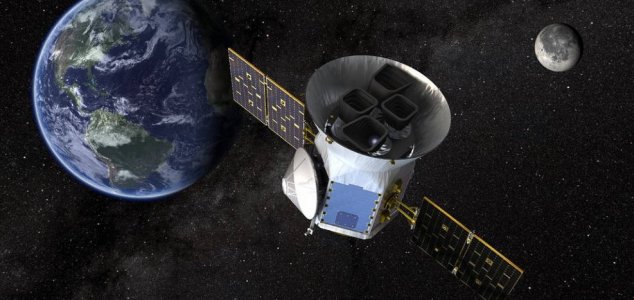 The hunt for extrasolar planets is now on.

Image Credit: NASA
NASA's Transiting Exoplanet Survey Satellite (TESS) is now on the hunt for habitable extrasolar worlds.
Designed to carry on where the Kepler Space Telescope left off, the new satellite launched in to space aboard a Falcon 9 rocket back on April 18th and officially began operations last week.
Scientists hope that TESS will find thousands of previously undiscovered extrasolar planets including many potentially habitable worlds in neighboring solar systems.
The most promising candidates will become targets for the upcoming James Webb Space Telescope.
"I'm thrilled that our planet hunter is ready to start combing the backyard of our solar system for new worlds," said Paul Hertz, director of NASA's Astrophysics division.
"With possibly more planets than stars in our universe, I look forward to the strange, fantastic worlds we're bound to discover."
Source: Space.com | Comments (6)
Tags: TESS, Exoplanet