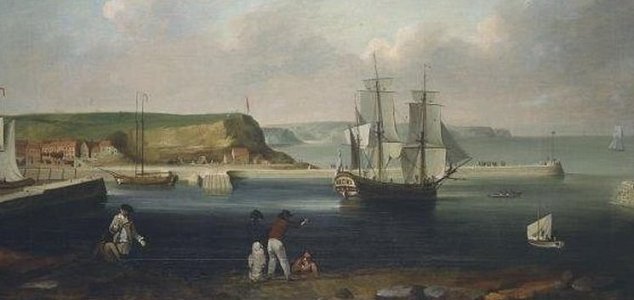 The Endeavour carried Captain Cook on his voyage to Australia.

Image Credit: Thomas Luny
A dive team is hoping to uncover the final whereabouts of the ship in the waters of Newport Harbor next month.
Believed to have been scuttled by the British military along with 12 other ships in 1778, the historic vessel's precise resting place has long remained something of a mystery.
She became famous after Captain Cook sailed her on his voyage to the "unknown southern land" between 1768 and 1771. She was the first ship ever to reach the east coast of Australia.
After the voyage however, the Endeavour was mostly forgotten about. Having been sold in to private hands in 1775, she was hired as a troop transport (renamed Lord Sandwich) during the American War of Independence before ultimately ending up at the bottom of the sea.
The challenge now will be to determine if she is one of the 13 shipwrecks in Newport Harbor.
"There is an 80 per cent chance we've got her now," said Kathy Abbass of the Rhode Island Marine Archaeology Project. "The question is: which one is she, and how do you prove it ?"
"We know the Endeavour is more than 30 per cent bigger than the others... if we find all five and the other ships are much smaller, then it is likely that we've found her."
Source: News.com.au | Comments (3)
Tags: Captain Cook, Endeavour