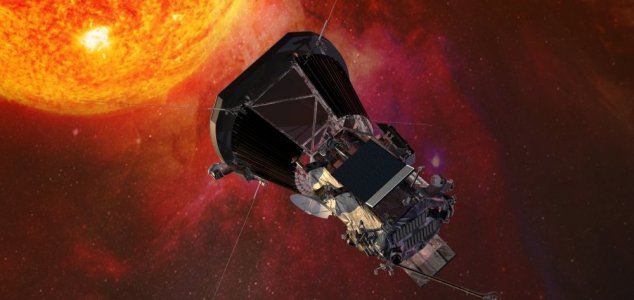 The probe will endure some extreme heat.

Image Credit: Johns Hopkins University Applied Physics Laboratory
The probe, which is on a daring mission to the Sun, will become the fastest man-made object in history.
The spacecraft had been due to launch aboard a Delta IV rocket yesterday, however after being delayed due to a last-minute alarm, the launch took place earlier today instead.
Its name is a tribute to American solar astrophysicist Eugene Parker who originally predicted the existence of the solar wind, something that at the time was considered 'crazy' by his peers.
"Wow, here we go!" he said. "We're in for some learning over the next several years."
One of the things that the spacecraft will be investigating is the fact that, counter-intuitively, the temperature is actually much, much hotter in the Sun's atmosphere than on its surface.
The probe will reach Venus in around six weeks and then the Sun a further six weeks after that.
Over the course of its seven-year mission it will complete a total of 24 loops around our star.
At its closest approach, it will venture a mere 3.83 million miles from the Sun's surface.
"I realise that might not sound that close, but imagine the Sun and the Earth were a meter apart," said scientist Dr Nicky Fox. "Parker Solar Probe would be just 4cm away from the Sun."
Source: BBC News | Comments (4)
Tags: Parker Solar Probe, Sun