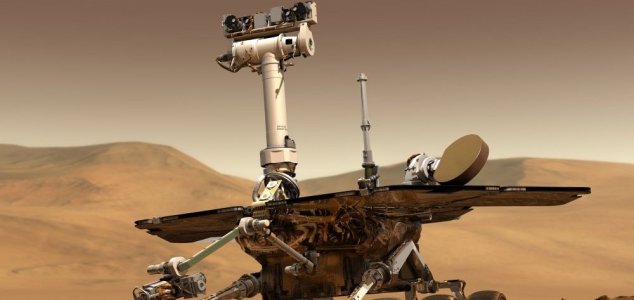 Could this be the end for the Opportunity rover ?

Image Credit: NASA
It is looking increasingly likely that the recent Martian dust storm may have silenced the rover for good.
Opportunity is certainly no stranger to the extreme weather conditions that exist on the Red Planet having been trundling across its dusty surface for almost 15 years.
Sadly, however, the most recent dust storm may have been too much for even it to handle.
Back in May, NASA shifted Opportunity into low-power mode to help it weather the storm, but now, several months later, the space agency has been struggling to wake the rover up again.
The last time it checked in, it reported dangerously low temperatures. The battery in particular, which needs to be kept warm to prevent damage, is highly vulnerable to the freezing conditions on Mars.
Its solar panels may also be covered in so much dust that it cannot get the power it needs to wake up.
"This is the first time she has stopped talking to us and not resumed communication when we expected," said Michael Staab of NASA's Jet Propulsion Laboratory.
On the plus side, it is possible that the rover's solar panels may only be partially covered in dust and that it is simply taking longer to recharge than expected.
The longer it takes to signal back however, the less likely it is to ever do so.
Source: Extreme Tech | Comments (17)
Similar stories based on this topic:
Tags: Opportunity, Mars