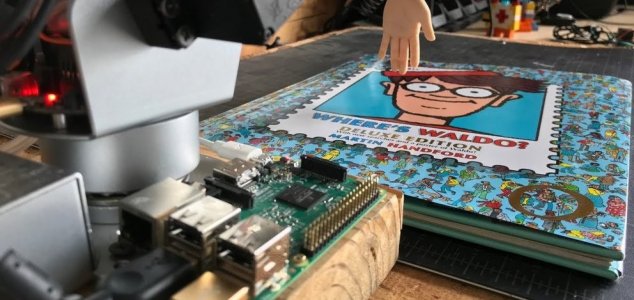 Now you can find Waldo in less than five seconds.

Image Credit: YouTube / redpepper
A robotic arm has been programmed using artificial intelligence to locate the hard-to-spot cartoon character.
Almost everyone will have pored over the pages of one of English illustrator Martin Handford's popular "Where's Waldo?" books at some point in their lives, but now thanks to AI, the process of locating the titular character has been rendered practically effortless.
Developed by the creative ad agency Redpepper, this remarkable robotic contraption is powered by Google's machine learning service and can recognize Waldo's face on the page within five seconds.
"'There's Waldo' is a prototype we put together to test the capabilities of Google's new AutoML Vision (Auto Machine Learning) service", said Redpepper creative technologist Matt Reed.
"We provide innovation services to our clients so in order to understand the capabilities of the latest tech we usually try to put together prototypes like this that showcase the possibilities."
A video showing the robot in action can be viewed below.
Source: CNBC | Comments (4)
Tags: Waldo, Robot