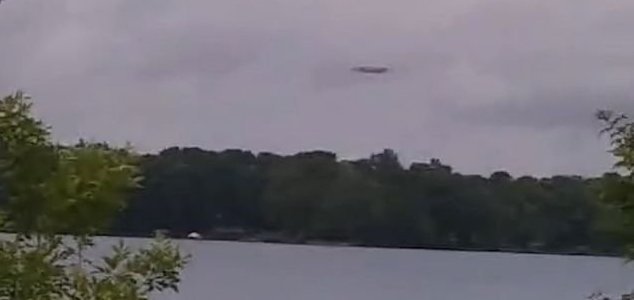 Sadly, the object in the video is not 'out of this world'.

Image Credit: YouTube / Jason Swing
A cigar-shaped object filmed over North Carolina recently has turned out to be something rather mundane.
Footage of the silver object, which was observed hovering for an extended period of time near Lake Norman this week, went viral after it was uploaded on to social media by witness Jason Swing.
"It was like nothing that I'd ever seen before," he said. "That's why I thought it was not of this world."
The story ended up being featured on several local news channels.
Sadly though, it later transpired that the unusual-looking object was actually nothing more than a Goodyear blimp that had been covering a nearby NASCAR racing event.
"We don't want to get in the way of a good story, but that's definitely us," the company wrote.
At least this is one UFO sighting that really does have a definitive explanation.
Source: Inside Edition | Comments (13)
Similar stories based on this topic:
Tags: UFO, Blimp