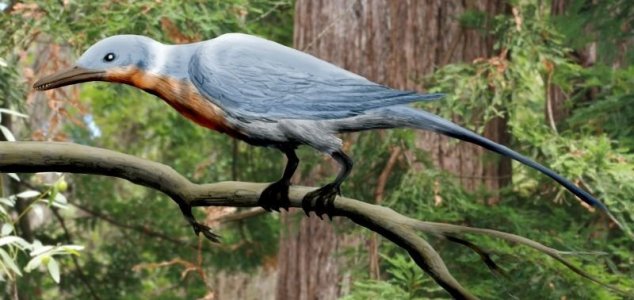 Birds and dinosaurs still share remarkably similar DNA.

Image Credit: CC BY 3.0 Nobu Tamura
In a recent breakthrough, researchers in the UK have managed to piece together a history of dinosaur DNA.
In the movie Jurassic Park, scientists use DNA preserved in amber to recreate living, breathing dinosaurs. In reality, however, achieving this is not quite so simple because over the course of millions of years, DNA inevitably breaks down, no matter how well it may have been preserved.
Now though, researchers at the University of Kent have found a way to build up a picture of what dinosaur DNA might have actually been like. Their study focused on analyzing the DNA of the dinosaurs' living descendants - the birds - as well as other prehistoric reptiles such as turtles.
By building up a history of DNA dating back 255 million years, they were able to discover that the DNA of today's birds is actually not that different to that of the dinosaurs themselves.
This DNA, they argue, has been highly stable throughout history and the way it has been organized may have "provided a blueprint for evolutionary success" by generating variation and facilitating natural selection. This may also be why there is so much variation in the bird species we see today.
"The fossil evidence and now our evidence reinforces the idea that rather than birds and dinosaurs being distant relatives, they are one in the same," said Dr Rebecca O'Connor.
"The birds around us today are dinosaurs."
Sadly though, the research is unlikely to lead to a real-life Jurassic Park anytime soon.
Source: CNET.com | Comments (7)
Similar stories based on this topic:
Tags: Dinosaur, DNA