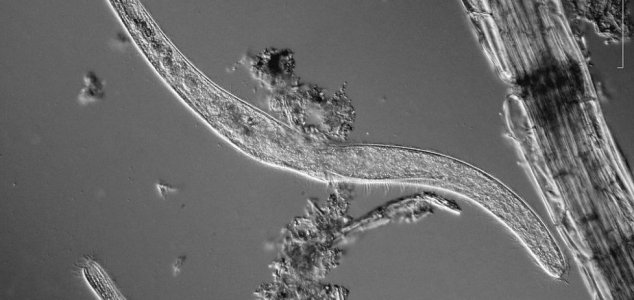 Blink and you'll miss it.

Image Credit: CC BY 2.0 Picturepest
A single-celled protozoan may actually be a lot faster than cheetahs, marlins or peregrine falcons.
It might not be the first thing that springs to mind when it comes to listing the world's fastest animals, but
Spirostomum ambiguum
- a tiny worm-like creature that can grow up to 4mm, is so quick that its movements are barely even perceptible to the naked eye.
Typically found in lakes and ponds, this tiny organism is capable of contracting its body by up to 60% in the blink of an eye without damaging itself or crushing any of its internal organs.
What's more, nobody actually knows how this is possible, prompting Georgia Tech's School of Chemical and Biomolecular Engineering to initiate a new four-year study in to the mystery.
"As engineers, we like to look at how nature has handled important challenges," said assistant professor Saad Bhamla.
"We are always thinking about how to make these tiny things that we see zipping around in nature. If we can understand how they work, maybe the information can cross over to fill the gap for small robots that can move fast with little energy use."
Source: Gizmodo | Comments (2)
Tags: Protozoan