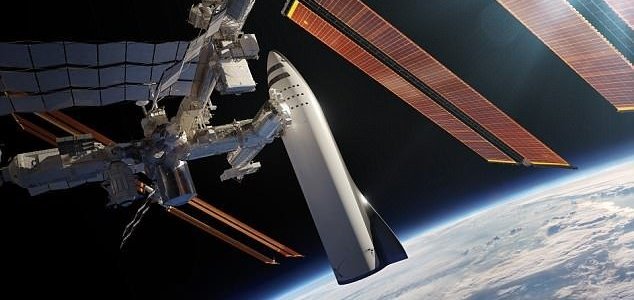 The BFR is the private space firm's upcoming flagship launch vehicle.

Image Credit: SpaceX
SpaceX has announced that a mystery individual has signed up to fly around the Moon on its upcoming rocket.
Known as the BFR (or Big Falcon Rocket), the new launch vehicle - the most powerful ever to exist - will be capable of carrying astronauts all the way to Mars and potentially even further than that.
While it isn't clear exactly when the new rocket will be ready to begin operations, SpaceX has already managed to sign up its first passenger who will be taking a once-in-a-lifetime trip around the Moon.
Further details about the mission, including the passenger's identity, will be revealed on Monday.
"SpaceX has signed the world's first private passenger to fly around the Moon aboard our BFR launch vehicle - an important step toward enabling access for everyday people who dream of traveling to space," the firm wrote on Twitter. "Find out who's flying and why on Monday, September 17."
SpaceX aims to ultimately phase out its current Falcon 9 and Falcon Heavy rockets in favor of the BFR which, like its predecessors, will be entirely reusable.
According to CEO Elon Musk, manned missions to Mars could begin as early as 2024.
Source: Space.com | Comments (19)
Similar stories based on this topic:
Tags: SpaceX, BFR, Rocket