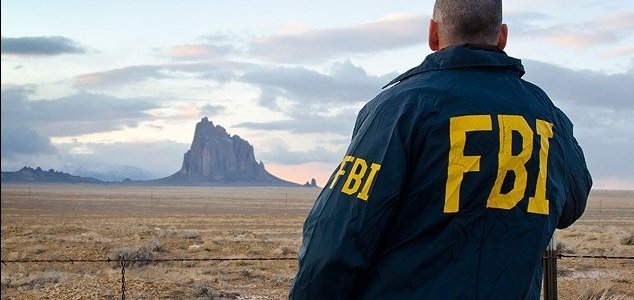 Why did the FBI shut down the facility ?

Image Credit: PD - Federal Bureau of Investigation
The Sunspot Solar Observatory in New Mexico has been shut down by the FBI under mysterious circumstances.
In a scene reminiscent of something out of "The X-Files", the observatory's personnel have been evacuated and the facility placed on lockdown following a takeover by government agents.
The observatory, which is situated in the Sacramento Mountains around 200km from Roswell, was established back in 1958 and hosts several telescopes that are used to study the Sun.
An update to its website states that the facility has been closed "due to unforeseen circumstances."
Even local law enforcement seems to have been kept in the dark.
"The FBI is refusing to tell us what's going on," said Otero County Sheriff Benny House.
"We've got people up there (at Sunspot) that requested us to standby while they evacuate it, nobody would really elaborate on any of the circumstances as to why."
"The FBI were up there. What their purpose was nobody will say. For the FBI to get involved that quick and be so secretive about it, there was a lot of stuff going on up there."
"There was a Blackhawk helicopter, a bunch of people around antennas and work crews on towers but nobody would tell us anything."
An update on this story can be viewed -
here
.
Source: Independent | Comments (117)
Similar stories based on this topic:
Tags: FBI, Sunspot