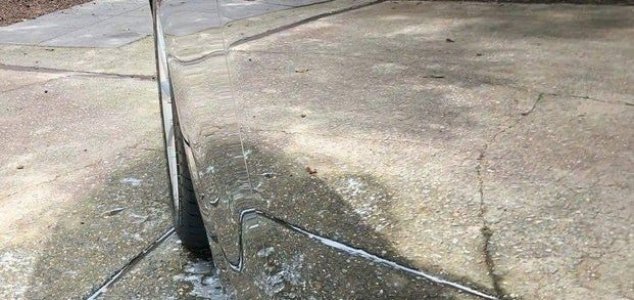 Why does this car appear to be invisible ?

Image Credit: Reddit / Tittzo
The photograph, which was posted on Reddit, shows a car with so much shine that it appears almost invisible.
The owner of the car, which despite appearances is actually black, did such a good job of washing and polishing the vehicle that it ended up looking almost indistinguishable from its surroundings.
Social media users have been quick to point out similarities between the vehicle in the picture and a cloaked Klingon vessel from
Star Trek
as well as the alien from the
Predator
movies.
The image has also prompted references to Harry Potter's invisibility cloak.
In reality however, the reason the car appears invisible is due to a combination of the lighting conditions, the angle the picture was taken and the fact that the camera is so close.
One of the vehicle's tyres, which is non-reflective, can clearly be seen on the left.
This black car looks like a mirror after being washed. from r/mildlyinteresting
Source: Lad Bible | Comments (19)
Similar stories based on this topic:
Tags: Invisible, Car, Illusion