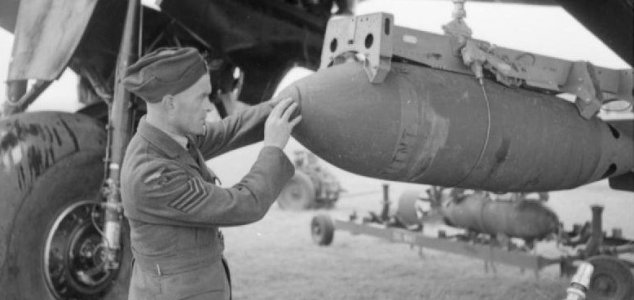 The bombs had an unintended impact on the atmosphere.

Image Credit: PD - Ministry of Information
It turns out that the devastating bombing raids of World War II damaged more than just targets on the ground.
The violent bombing campaigns carried out by both the Allies and the Axis during the Second World War were undeniably devastating and ended the lives of countless thousands of innocent civilians.
But it wasn't just cities and towns that were damaged in these attacks - new research has revealed that these intense bombings also had an impact on our planet's atmosphere.
According to a new study by the European Geosciences Union, some of the shockwaves produced by the explosions reached 1,000km up in to the sky, weakening the Earth's ionosphere.
"The images of neighborhoods across Europe reduced to rubble due to wartime air raids are a lasting reminder of the destruction that can be caused by manmade explosions," said Professor Chris Scott.
"But the impact of these bombs way up in the Earth's atmosphere has never been realized until now."
It is hoped that the research will help to teach us more about how natural phenomena such as lightning, volcanic eruptions and earthquakes can impact the planet's upper atmosphere.
"Each raid released the energy of at least 300 lightning strikes," said Scott. "The sheer power involved has allowed us to quantify how events on the Earth's surface can also affect the ionosphere."
Source: Indepedent | Comments (8)
Tags: World War 2, Bombs