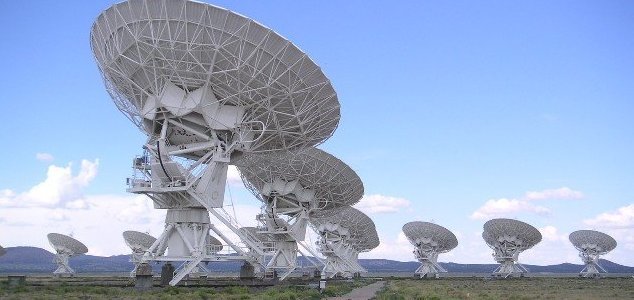 There may be a very good reason why we have yet to find ET.

Image Credit: CC BY-SA 2.0 Hajor
A new study has indicated that we may have barely even scratched the surface in our hunt for intelligent aliens.
The question of whether we are alone in the universe remains one of the biggest philosophical conundrums of our time. While it seems almost inconceivable that our civilization is alone in the cosmos, the fact still remains that we have yet to see any evidence to the contrary.
The Fermi paradox, which highlights the contradiction between the likely existence of extraterrestrial civilizations and the fact that we have still never encountered any, seems to suggest that either there are no aliens out there, or they are so rare that it is unlikely we would ever come across them.
But could things really be that simple or are we just expecting too much, too soon ?
SETI pioneer Jill Tarter, who was the inspiration for Jodie Foster's character in the movie
Contact
, has previously compared the hunt for evidence of extraterrestrial life in the universe to someone trying to find fish in the Earth's oceans by examining a single glass of water.
During a presentation at a NASA workshop on Wednesday, Tarter updated her analogy by referencing a recent study which has tried to better represent the scope of our modern day hunt for alien life.
Despite our advances over the last few years however, it seems that we still haven't looked very far.
"Our current search completeness is extremely low, akin to having searched something like a large hot tub or small swimming pool's worth of water out of all of Earth's oceans," the study authors wrote.
In other words - we still have a very long way to go.
Source: CNET.com | Comments (104)
Similar stories based on this topic:
Tags: SETI, Extraterrestrial