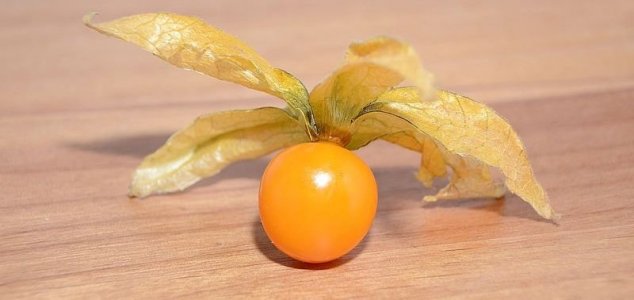 Groundcherries have a slightly sweet, tropical taste.

Image Credit: CC BY 2.0 Theo Crazzolara
Scientists are using a gene editing technique to make the humble groundcherry a more viable fruit crop.
If you've never even heard of groundcherries then you are not alone - these small, orange, tomato-like fruits are quite difficult to grow and harvest, making them a poor choice as a mainstream crop.
This could soon be set to change however thanks to a team of scientists who have been using the CRISPR gene editing tool to make these obscure fruits a more attractive crop for farmers.
The technique makes it possible to remove undesirable traits from a crop by selectively snipping out and replacing parts of its DNA.
Other improvements, such as increasing the fruit's taste and nutritional value, can also be made.
The technique is exponentially faster at domesticating wild food crops than traditional methods.
"We're very excited about this work," said Joyce Van Eck from the Center for Plant Biotechnology Research at the Boyce Thompson Institute, in Ithaca, New York.
"We can see a real-world application for this, not just for groundcherries, but for other crops as well."
If all goes to plan, you could be seeing groundcherries in your local supermarket before too long.
Source: Popular Science | Comments (22)
Tags: Groundcherry, CRISPR