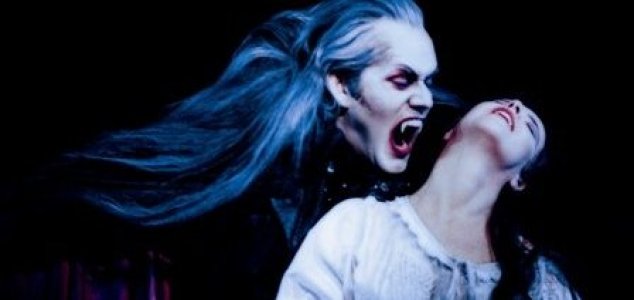 Vampires were once a very real concern.

Image Credit: CC BY-SA 3.0 Musicalvienna
The skeletal remains of a child with a stone in its mouth point to an ancient form of ritualistic vampire burial.
The eerie practice, which echoes similar rituals performed across Medieval Europe, was designed to prevent the deceased from rising from the grave as a vampire or other undead horror.
During the 5th century, Italy was struggling with a deadly malaria outbreak and this particular cemetery had been set aside for the babies and children who were most vulnerable.
The people of the time feared that the bodies might come to life again, spreading the disease further.
The 10-year-old has come to be known locally as the 'Vampire of Lugnano'.
"This is a very unusual mortuary treatment that you see in various forms in different cultures, especially in the Roman world, that could indicate there was a fear that this person might come back from the dead and try to spread disease to the living," said bioarchaeologist Jordan Wilson.
In another part of the cemetery, a young girl's body had also been weighed down with heavy stones.
"We know that the Romans were very much concerned with this and would even go to the extent of employing witchcraft to keep the evil - whatever is contaminating the body - from coming out," said Professor David Soren from the University of Arizona.
Source: Independent | Comments (4)
Similar stories based on this topic:
Tags: Vampire