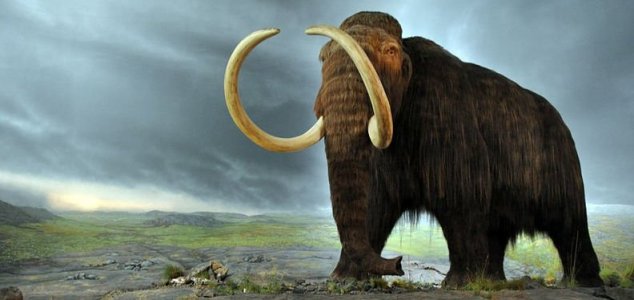 Mammoths were well adapted for colder climates.

Image Credit: CC BY-SA 2.0 Flying Puffin
The prehistoric remains of a mammoth and rhinoceros have been discovered near Cambridge, England.
Road workers involved in the construction of the A14 expansion between Cambridge and Huntingdon got the surprise of their lives recently when they stumbled upon the bones.
The mammoth tusks and rhino skull are now set to be examined by palaeontologists in an effort to determine their exact age. It is estimated that they could date back as much as 130,000 years.
"The remains of a woolly mammoth dating back to the Ice Age are among the latest remarkable finds from the team working on the A14 Cambridge to Huntingdon project," said a spokesman.
Woolly mammoths lived alongside humans for thousands of years and went extinct only relatively recently. They disappeared from most of the world around 10,000 years ago however a few small populations managed to hold on until as recently as 4,000 years ago.
The woolly rhino, which also co-existed with humans, disappeared around 8,000 years ago.
Source: Cambridge News | Comments (1)
Similar stories based on this topic:
Tags: Mammoth, Rhino