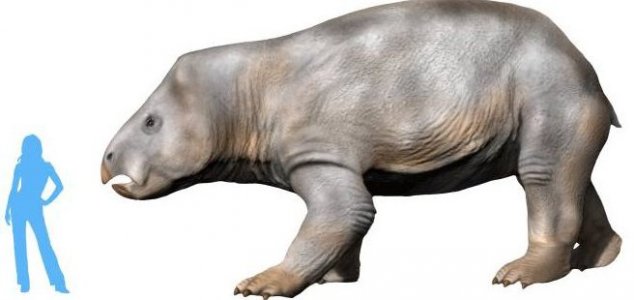 This prehistoric plant-eater was larger than anyone had expected.

Image Credit: CC BY-SA 4.0 Nobu Tamura
Palaeontologists have discovered the fossil remains of a huge Triassic-era relative of modern mammals.
This bulky, elephant-sized herbivore, which was unearthed in southern Poland, lived 237 million years ago at a time when the largest plant-eaters on Earth were all thought to be dinosaurs.
A distant cousin of mammals, this enormous creature, which has been named
Lisowicia bojani
, demonstrates that herbivorous dinosaurs were not alone in achieving huge sizes.
"After this discovery, it became clear to us that we were dealing with a giant species," palaeontologist Grzegorz Niedzwiedzki from Uppsala University told
Gizmodo
.
"We think it's one of the most unexpected fossil discoveries from Triassic Europe."
"Who would have ever thought that there's a fossil record of such a giant, elephant-sized mammalian cousin in this part of the world?"
Source: Gizmodo | Comments (2)
Tags: Dicynodont