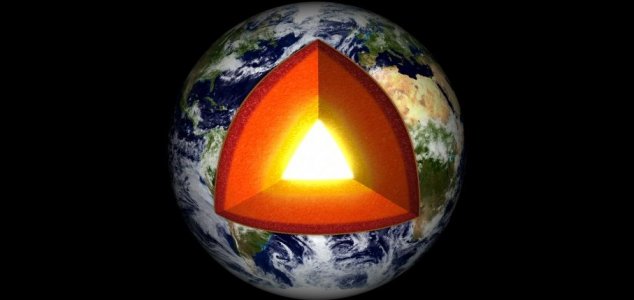 Life has found a way to thrive miles beneath our feet.

Image Credit: NASA
Scientists have revealed that an incredibly large amount of life exists in our planet's deep subsurface.
The discovery was announced following a ten-year study by an international team of researchers who examined samples retrieved from mines and boreholes up to 3 miles beneath the surface.
This remarkable 'deep biosphere' contains up to 23 billion tons of living organisms - that's the carbon equivalent of up to 385 times the entire human population of the Earth.
It is now believed that as much as 70% of all the Earth's bacteria and archaea live in the subsurface.
The find is particularly intriguing because it opens up the possibility that life on our planet started deep inside the Earth and then later migrated towards the surface.
It also suggests that similar life forms might exist beneath the surface of other worlds such as Mars.
"Even in dark and energetically challenging conditions, intraterrestrial ecosystems have uniquely evolved and persisted over millions of years," said geomicrobiologist Fumio Inagaki.
"Expanding our knowledge of deep life will inspire new insights into planetary habitability, leading us to understand why life emerged on our planet and whether life persists in the Martian subsurface and other celestial bodies."
Source: Yahoo! News | Comments (22)
Similar stories based on this topic:
Tags: Earth, Bacteria