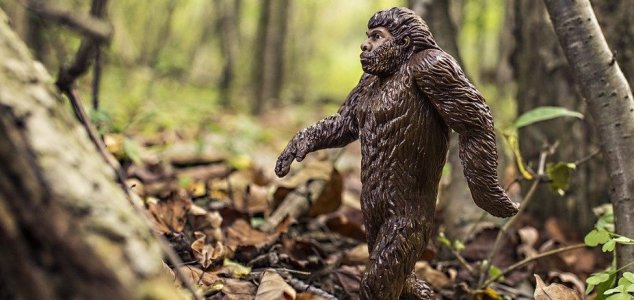 The man was seemingly mistaken for the legendary Sasquatch.

Image Credit: PD / RyanMcGuire
A Montana man who had been out target shooting at the weekend ended up becoming a target himself.
According to reports, the unnamed man had been out minding his own business when he became aware that someone nearby was taking potshots at him.
As he ran for cover among nearby trees, two shots came perilously close to hitting him.
When he eventually emerged, he confronted the perpetrator who had a black Ford F-150.
"I thought you were Bigfoot," the shooter reportedly told him. "I don't target practice - but if I see something that looks like Bigfoot, I just shoot at it."
He advised the victim to wear orange when out in the woods in future to avoid looking like a target.
Authorities had initially been skeptical of the man's story, but then a few days later a woman came forward to report that she had also been shot at by a man in a black Ford F-150.
"We're working to find this person," said Clark County Sheriff Leo Dutton. "It is of great concern that this individual might think it's okay to shoot at anything he thinks is Bigfoot."
Source: Sacramento Bee | Comments (23)
Similar stories based on this topic:
Tags: Bigfoot