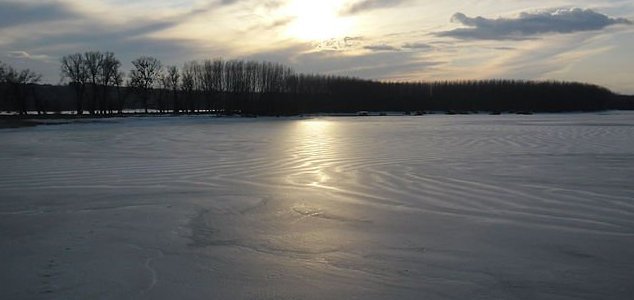 John Smith survived what many thought to be impossible.

Image Credit: CC BY-SA 4.0 Aleksandarbos
In January 2015, a young boy who fell through the ice of a frozen lake was revived almost an hour later.
14-year-old John Smith from Missouri had been walking across Lake Sainte Louise with two of his friends when all three of them fell through the ice in to the freezing water.
One of the trio managed to swim to shore and another succeeded in holding on to the edge of the ice, however John quickly disappeared under the surface and did not re-emerge.
Against all the odds, firefighters succeeded in dragging him from the lake within 15 minutes, however he wasn't breathing and it seemed as though there was little hope of resuscitating him.
Doctors battled for 45 minutes to save his life before pronouncing him dead and calling his mother in.
"After I entered his room, I put my hands on his feet, and they were cold and grey, and I just knew he was gone," she said. "I began praying out loud, begging God for my son's life."
Incredibly however, no sooner had she started praying, John's heart started to beat again. Nobody could quite believe it - one doctor described it as a 'bona fide miracle'.
16 days later, John was well enough to go home.
Now, almost four years since the incident, a new movie is set to be released that covers his accident as well as his seemingly miraculous recovery.
Entitled
Breakthrough
, the film is based on Joyce Smith's 2017 novel
The Impossible: The Miraculous Story of a Mother's Faith and Her Child's Resurrection
.
A trailer for the movie can be viewed below.
Source: Screenrant.com | Comments (7)
Similar stories based on this topic:
Tags: Breakthrough, John Smith