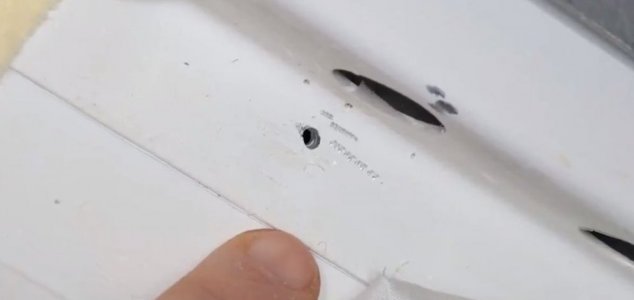 Who was responsible for drilling the hole and why ?

Image Credit: NASA
One of the cosmonauts who investigated the hole maintains that it was drilled from inside the capsule.
When a reduction in cabin pressure led to the discovery of a small leak in the Soyuz MS-09 spacecraft docked at the International Space Station back in September, it was initially assumed that a micrometeorite impact was to blame.
A later investigation however revealed that the hole had seemingly been created by a drill, opening up the very real possibility that someone had gone about creating it on purpose.
Earlier this month, two Russian cosmonauts conducted a spacewalk outside the station in an effort to shed new light on the mystery (see video below). During their excursion, Oleg Kononenko used a knife to cut through the exterior insulation so that samples from around the hole could be taken.
Now one of the two men - Sergei Prokopyev - has revealed that the hole was likely created from the inside and that Russian authorities are now carrying out a detailed investigation in to the incident.
During a press conference, he said that it will up to the investigators to determine what happened.
Source: Tech Times | Comments (23)
Similar stories based on this topic:
Tags: Soyuz