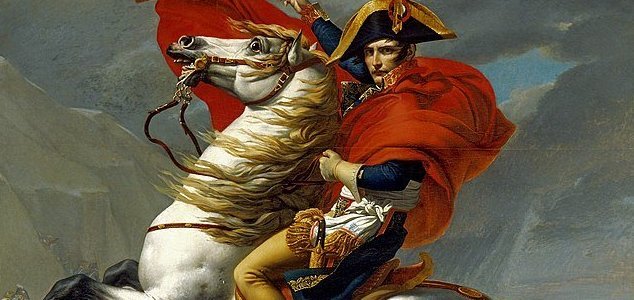 What happened to Napoleon's lost gold ?

Image Credit: Jacques-Louis David
A Russian historian believes that he has determined the whereabouts of Napoleon Bonaparte's buried treasure.
According to stories that have been told over the last two centuries, the infamous French military leader and his soldiers looted large amounts of valuables from palaces and churches in Moscow during their retreat following an unsuccessful invasion of Russia in 1812.
The treasure, which included gold and priceless jewels, was allegedly buried at a secret location and to this day, nobody has been able to determine its whereabouts.
Now though, Russian historian Viacheslav Ryzhkov has come forward to suggest that Napoleon's treasure was most likely buried at the bottom of Lake Bolshaya Rutavech near the town of Rudnya.
Citing abnormally high concentrations of silver ions in the water as possible evidence, Ryzhkov believes that Napoleon and his men had created a temporary dam to lower the water level long enough for them to seal the treasure within a specially built crypt in the middle of the lake.
While records suggest that the soldiers may have buried the treasure in Lake Semlevskaya on their way back to France, Ryzhkov remains adamant that this is in fact a red herring and that Lake Bolshaya Rutavech is the real location.
Not everyone however is convinced by his findings.
"This is fiction," said professional treasure-hunter Vladimir Poryvayev. "For centuries historians and archivists have documented Napoleon's daily progress on the Russian campaign."
"It is completely improbable that he could abandon his army and take off with a 'gold train' of 400 horse-drawn carts."
As things stand, it is likely to take a careful search of the lake to know for sure one way or the other.
Source: IFL Science | Comments (4)
Tags: Napoleon, Gold, Treasure