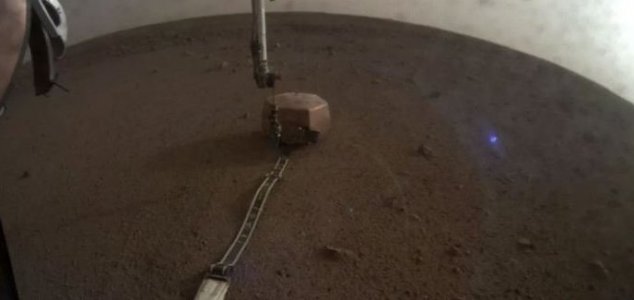 What is the blue light on the right ?

Image Credit: NASA / JPL-Caltech
The legendary Star Trek actor had a question for NASA recently following the release of new footage from Mars.
The short video, which was taken by the InSight lander, shows the probe's seismometer being lowered further on to the planet's surface to help it pick it up any signs of seismic activity.
"My seismometer has now crouched down to its lowest level, for a better connection with #Mars," it wrote on Twitter. "Faint signals are easier to hear if you keep your ear close to the ground."
A short time later, Shatner responded to the post asking - "What is the shiny bluish light to the right ?"
Sure enough, the footage does show a small blue light moving on the right-hand side, however as it turns out, the anomaly does have a rather mundane explanation.
"Just a bit of lens flare as the sun dips low on the horizon," NASA wrote.
"No cause for alarm, Captain!"
Source: CNET.com | Comments (4)
Similar stories based on this topic:
Tags: Mars, William Shatner