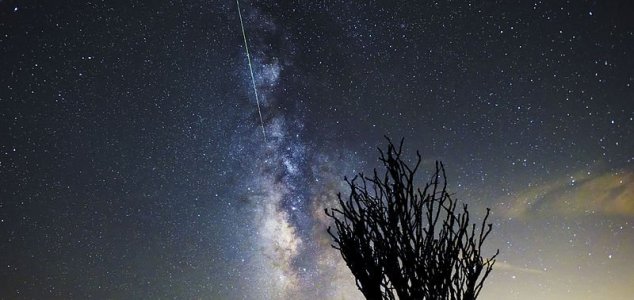 The first demonstration is planned for 2020.

Image Credit: CC BY 2.0 Joshua Tree National Park
A Japanese startup has launched a satellite in a bid to create the first ever artificial meteor shower.
Launched from the Uchinoura Space Center by the Japanese Aerospace Exploration Agency (JAXA) on Friday, the satellite is part of efforts to create what has been dubbed "shooting stars on demand".
To achieve this, it will release small spheres that will glow as they fall through the atmosphere.
Each 'meteor shower' will use up around 20 spheres, with the first show due to occur over the Japanese city of Hiroshima in 2020. The satellite is carrying enough spheres for 20-30 shows.
A second launch is also expected sometime later this year.
According to the company, each of the spheres will glow for several seconds before burning up.
If everything goes according to plan, they should be visible to millions of people.
Source: Phys.org | Comments (13)
Tags: Meteor Shower, Japan