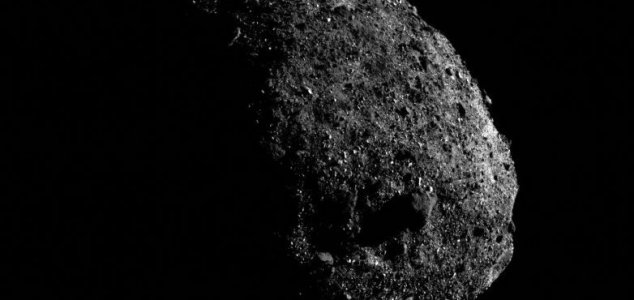 There is a 1 in 2,700 chance that Bennu will hit Earth between 2175 and 2199.

Image Credit: NASA
NASA's OSIRIS-REx spacecraft has captured detailed images of the potentially hazardous asteroid.
Measuring approximately 500 meters in diameter, Bennu has long been of interest to scientists because of its potential to teach us much about the earliest days of the solar system.
Now OSIRIS-REx, which arrived in orbit around the space rock back in December, has released the most detailed photographs to date which were taken just one mile above the asteroid's surface.
Eventually, the probe aims to deploy a robotic arm and collection device to gather some of the asteroid's regolith and pack it up for launching back to Earth for further study.
Until then, it will continue to collect data in an effort to learn as much as possible about it.
High-resolution versions of the new images can be viewed -
here
.
Source: CNET.com | Comments (3)
Tags: Bennu, Asteroid