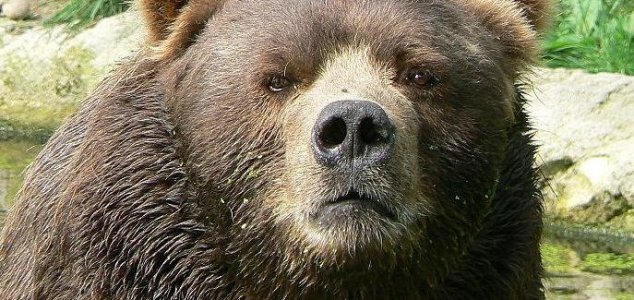 Could there be any truth to the child's tale ?

Image Credit: PD - Wiki
A young boy who was found after two days alone in the wilderness maintains that he was looked after by a bear.
When 3-year-old Casey Hathaway disappeared while playing outside his grandmother's house in North Carolina on Tuesday afternoon, efforts by local authorities to locate him began in earnest.
He was eventually found after two days of heavy rain and freezing temperatures by a neighbor who had been out walking her dog when she heard him crying in some nearby bushes.
In a peculiar twist however, when asked about what had happened to him he explained that he had managed to survive out in the wilds because a bear had looked after him.
While there is no way to corroborate his remarkable claim, it's not the first time a bear has been attributed with helping to save a young child lost in the wilderness.
In 1888, the New York Times reported that a two-year-old girl who had gone missing in a valley later claimed that she had slept next to a bear to keep warm at night.
A similar report from 1955 also mentions a two-year-old who claimed to have cuddled up to a bear to keep warm after becoming lost in Montana.
Whether there is any truth to these claims however remains unclear.
Source: Yahoo! News | Comments (40)
Similar stories based on this topic:
Tags: Bear, Lost