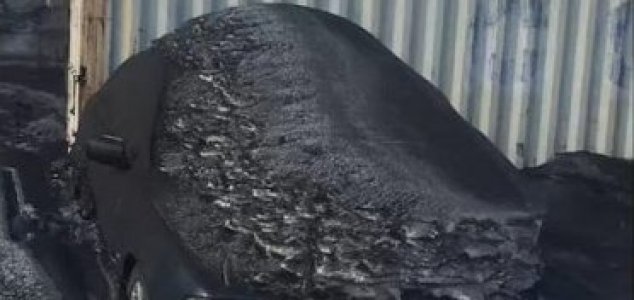 Imagine having to clear this off your car in the morning.

Image Credit: Vusal Radzhabow
Residents of the Kemerovo region of Siberia have been uploading images and videos of the phenomenon.
The spectacle, which has been described as 'post-apocalyptic' by the Russian media, is believed to have been caused by toxic coal dust that has been pumped out of nearby coal-mining facilities.
"It's harder to find white snow than black snow during the winter," said environmentalist Vladimir Slivyak. "There is a lot of coal dust in the air all the time."
"When snow falls, it just becomes visible. You can't see it the rest of the year, but it is still there."
Some of the most recent footage shows piles of the black snow heaped up on top of cars and at the roadside as well as strewn across pavements, gardens and even a children's playground.
Suffice to say, the problem is not likely to be doing the local residents' health any favors.
Source: The Guardian | Comments (9)
Tags: Black Snow, Siberia